The Buzz Newsletter (March 2023)
A Note from Nancy & Eric

We hope 2023 finds you well. Here at InOutsource, this year has brought a sense of renewed energy and engagement with our clients and colleagues.
Internally, we've challenged our practice teams to continue developing strategies and delivering products and services that focus on five key client themes and challenges: IT Strategy & Software Success, Information & Insight, Risk & Compliance, Cost & Expense Management, and Firm Growth & Business Development.
To further that connection and engagement, our teams have develop several education programs and resources we're highlighting below. These include a new client case study, and multiple webinar events.
As 2023 advances, remember that our (growing) team of technologists, business analysts, attorneys, and project managers is ready to assist you and your firm in defining and executing projects on time and on budget.
So if any of these topics strike a chord, we encourage you to reach out!
With warmest regards,
 Nancy Beauchemin
President and Founder
 Eric Mosca
Director of Operations
CASE STUDY: Goulston & Storrs + Audit Letter Workflow
Goulston & Storrs knew it needed a better way to handle client audit response letters. 
Having adopted Intapp for cloud-based new business intake and conflicts management, the firm knew that it already had a technology platform in place that could be extended to meet this new opportunity. 
InOutsource connected the people, process and software to implement a tailored solution delivering stellar results. Read the complete case study to hear the firm's story in their own words.
WEBINAR: Getting Started (or Getting Serious) with Software-driven OCG and Terms Management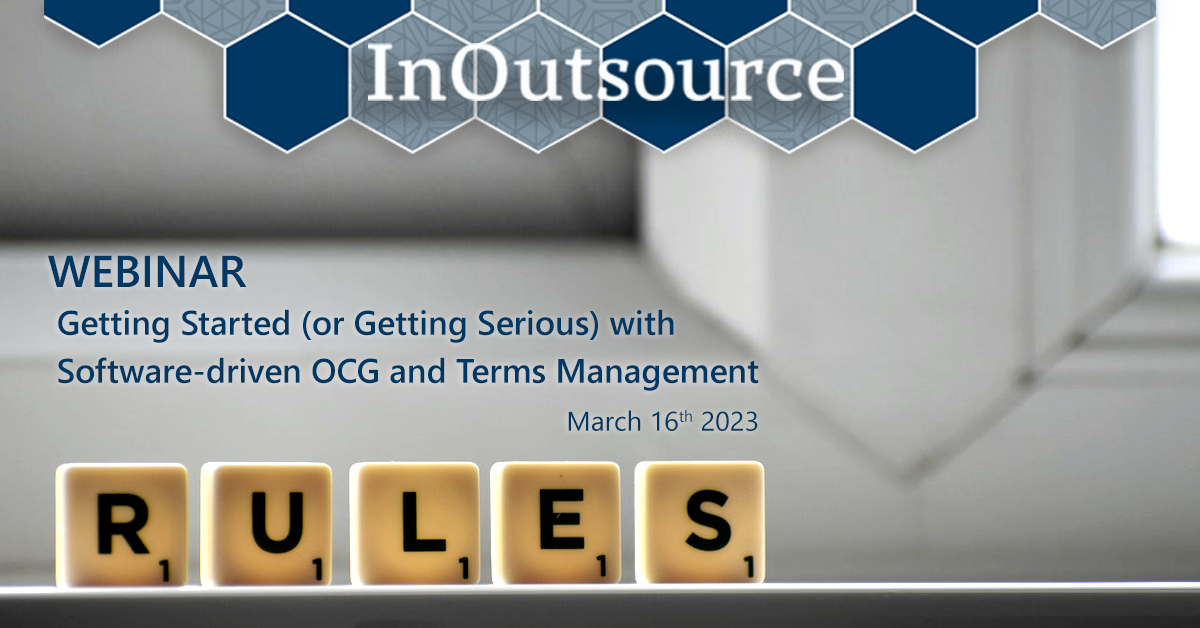 "In the future, we expect fewer client Outside Counsel Guidelines," said no law firm ever.
That's why organizations continue to adopt Intapp Terms to support their long-term success. It enables firms to effectively catalog, analyze and comply with client mandates at scale.
However, choosing the right software is just one input necessary for lasting success — best practices and prudent policies are also crucial. It's not uncommon for some firms to face challenges navigating the shift from legacy processes to more modern outside counsel guideline (OCG) management.
In this webinar co-hosted with Intapp, InOutsource experts will share our experiences, advice, recommendations, and tips for navigating your terms journey — no matter what stage your firm is at.
Whether you've licensed Intapp Terms and are struggling to get started, are in production and looking to take your practices to the next level, or are just starting to think about a software investment, this session is for you. Bring your stories, bring your questions, bring your ideas.
Discussion topics will include:
Strategies for getting started: How prudent planning, expert assessment, and practice polices can put you in the best starting position
Stories of scaling: How firms are using Terms to effectively centralize and streamline OCG management
Harnessing new horizons: Achieving active compliance across time and billing activity, delving into data and analytics, new features and emerging opportunities


RISK ROUND TABLE WEBINAR: Fresh Strategies for Risk Staff Organization, Development & Training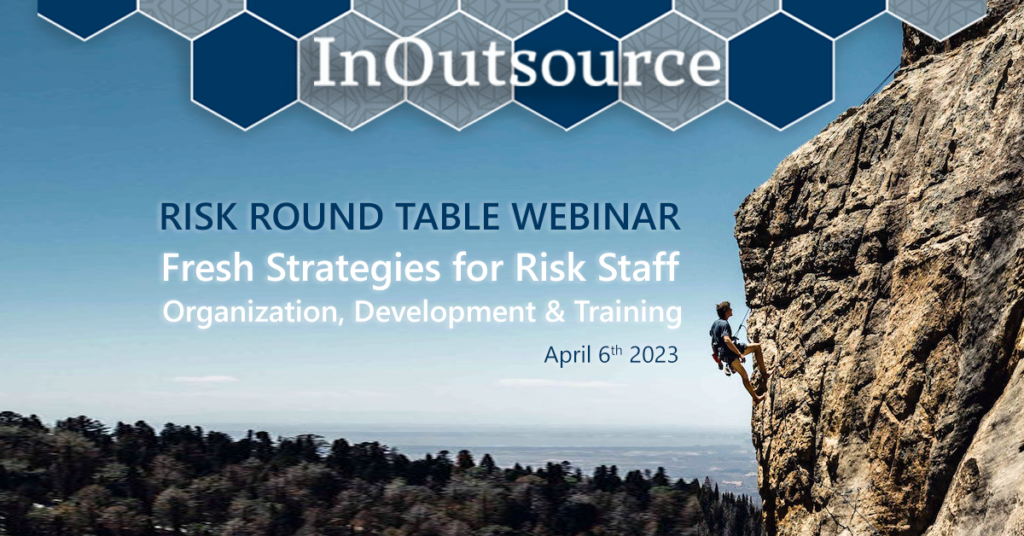 Today, law firm risk leaders consistently tell us it's getting harder to recruit, retain and train the staff who carry out critical client intake, conflicts and compliance processes.
In this session, a panel of peers will share their experience and lead a broader group discussion exploring topics including:
Risk Staff Recruitment, Retention & Development Challenges
Response Strategies
Wins, Success Stories, Advice & Exchange
How firms are using new risk training tools and e-learning resources 
Discussion Leaders:
Mike Guernon, Global Director of Intake, Risk & Compliance, Orrick
Robyn Spanier, Senior Director, New Business Intake, DLA Piper
Jim Merrifield, Director, Information Governance & Intake, Robinson & Cole
Eric Mosca, Director, InOutsource
PARTNER SPOTLIGHT: LegalRM Partnership & Resources
We partner with several software solutions providers. In this update we're pleased to spotlight several resources from our partner LegalRM:
That team has been active producing several articles and resources of note:
They also are hosting an upcoming ILTA masterclass webinar: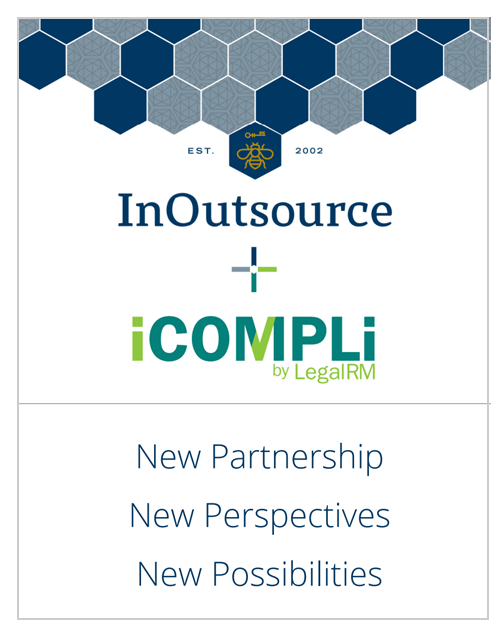 As more and more law firms transition to electronic and cloud-based document management, it's emerging that alarmingly few are handing electronic data minimization systematically or well, despite the inherent cost, compliance and data security risks.
During this ILTA Masterclass, Chris Giles and Kandace Donovan will discuss the advantages when firms proactively engage with a data minimization strategy and suggest what information governance teams and CIOs need to do to ensure it's done well. 
COORDINATING CONNECTIONS: InOutsource Insight on Executing Law Firm Mergers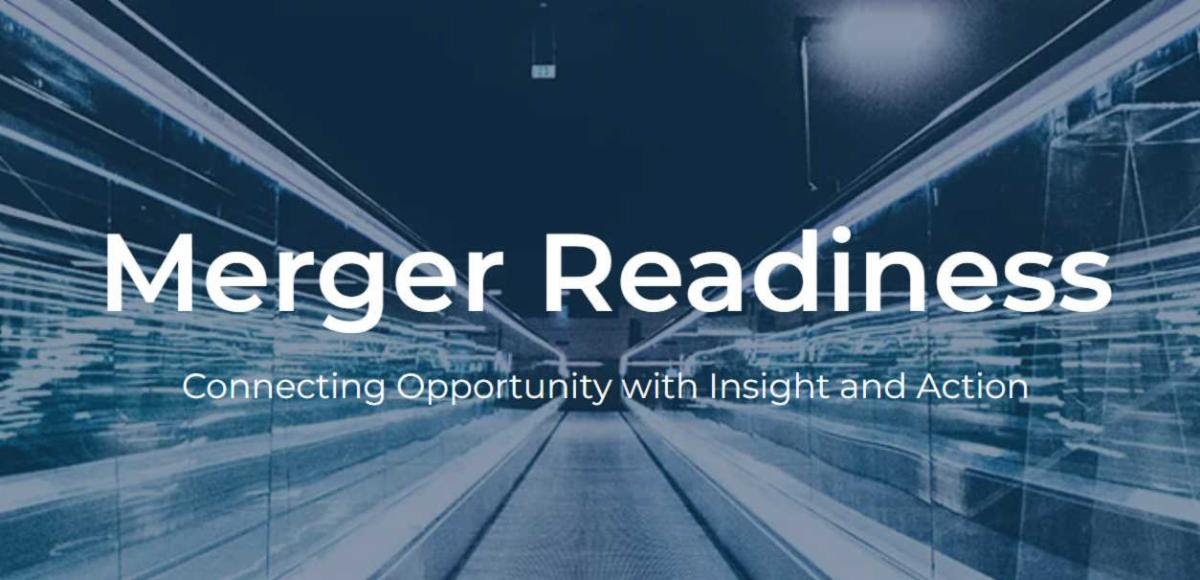 Law firm mergers (and merger discussions) are making headlines in 2023:

Whether your law firm is pursuing a combination of equals, or the acquisition of a smaller organization, mergers bring tremendous potential opportunity, but also significant risks and challenges to navigate.
InOutsource can help — before, during, and well after your merger officially closes. Our services include pre-merger planning, post-merger integration (IT, conflicts, data governance, vendor management), and more. 
OUR GROWING TEAM: InOutsource Staff Milestones & Success
We wanted to take a moment to congratulate several InOutsource team members who have been recently promoted!
Allen Ahlvin, Frank Callan, Alisha DiGiandomenico, Adam Friedman, Adrienne Girone, IGP, Harley Kasha, Ted Matey, Chris Parise, Matthew Ruggieri, Alec Schoenfeld, and Antwan Thomas. Also we're pleased to welcome Alastair Seddon to our Intapp practice.
At InOutsource, we strive to create a place where people work, grow, and thrive. And we continue to invest in growing our team. If you know someone who might thrive at InOutsource, please have a look at our careers page:
Beeswax (Industry Insight)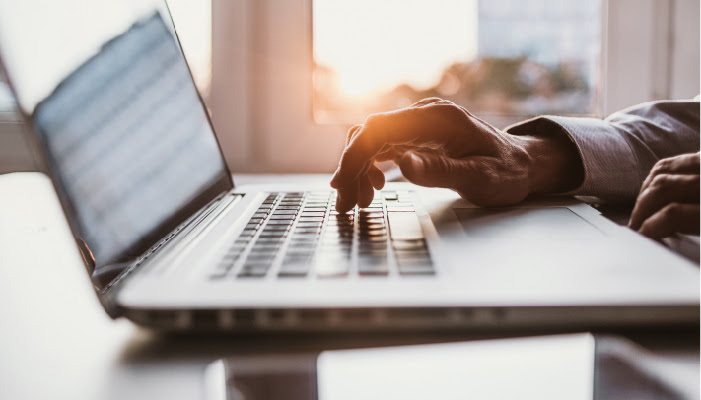 Law firm best practices: Archiving within Microsoft Teams
Microsoft Teams has become an indispensable collaboration tool for many partners, associates, and clients. But without the right Teams governance controls in place, you risk creating sprawl — the proliferation of unused, outdated, or duplicative teams and data.
To avoid address this, your firm needs to follow effective information governance — which includes archiving teams after all associated work concludes. Check out the best practices law firms should follow when archiving teams.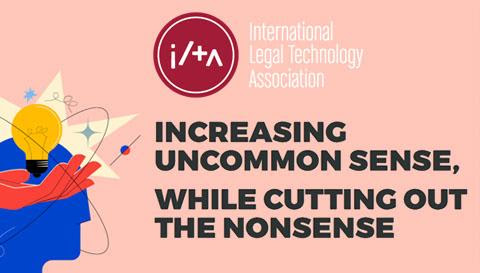 Increasing Common Sense, While Cutting Out Nonsense
Shearman & Sterling's Anthony Widoop and Meredith Williams-Range share their insights on developing a practical framework for prioritizing, organizing and executing legal operations projects, addressing innovation and change management.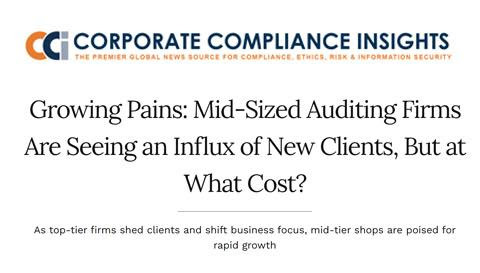 Growing Pains: Mid-Sized Auditing Firms Are Seeing an Influx of New Clients, But at What Cost?
A fascinating overview of the conflicts rules and independence challenges facing accounting firms.
This article provides an excellent summary of the evolving ethical and professional requirements facing this sector of the professional services landscape.
We love to stay connected with our clients and partners. To stay up to date on the latest news and insights from InOutsource, follow us on LinkedIn and Twitter. And subscribe to receive "The Buzz" right in your inbox.
---
Get Another "Buzz" (Subscribe for Updates) :