The Buzz Newsletter (August 2021)
A Note from Nancy

Like most of you, we are now in growth mode. For us that means making new investments in expanding our team (we're hiring) and engaging in many new engagements across all of our practice areas.
Much of that consulting activity is deeply focused on three key areas which are now critical to many firms — Collaboration, Cloud Adoption, and Cost Control.
As the world continues to reopen, we're looking forward to reconnecting in person with many of you in person. This year, ILTACON 2021 is a hybrid event, with many staying "virtual." So we have staff on hand in Las Vegas, but are always available to connect online as well.
In the meantime, I'm pleased to share the new resources below, which highlight our work and general developments in areas including: Intapp, IG/Risk Consulting, and Analytics Solutions.
If any of these topics strike a chord, I encourage you to reach out.
With warmest regards,
— Nancy Beauchemin (She/Her) 
President and Founder
Analytics — News & Resources
CASE STUDY: DLA Piper: Smarter and Faster — New Case Filing Intelligence Tool Delivers Insights to Litigation Practice
DLA Piper engaged with InOutsource to automate the process of filtering, analyzing and managing case information from multiple sources, identifying the most relevant results, and delivering the intelligence to the Litigation practice in the form of daily reports.
The New Case Filing Intelligence tool from InOutsource pulls data from external data feeds such as Courthouse News case alerts, WestLaw case alerts, WestClip clipping service and the SEC EDGAR database.
VIDEO: Panel Recording — Communicating the Value of Analytics
In this recent session, experts from firms including Covington & Burling and Kirkland & Ellis:
Examined proven strategies to educate up and get buy-in from management to invest in data management
processes and systems
Shared tips from law firms on proven strategies for internal collaboration and data sharing to successfully complete projects
Discussed how to leverage planning analytics as a collaborative internal tool for strategic planning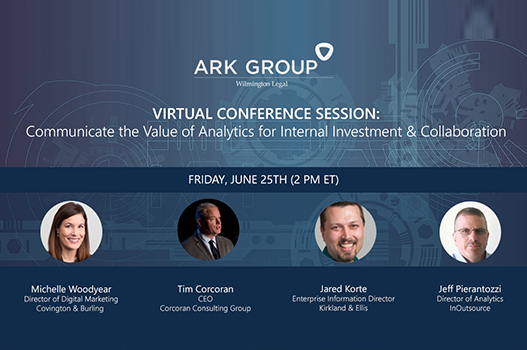 InOutsource Data and Analytics Practice Advisory, Consulting, Tailored Development Services
No matter what role you play at firm, making better use of data can present new opportunities to enhance how you serve lawyers and clients. At InOutsource, we implement insight for our law firm clients, addressing a range of issues.
We've put together two resources — a 60-second video video and a PDF — that quickly showcase the broad set of services we offer and use cases we frequently address:
Risk & IG — News and Resources
EDUCATION: IG Insight: Does Your Firm's Retention Compliance Program Have More Blockage than the Suez Canal?
What does the obstruction of the Suez Canal have to do with Information Governance?
Adrienne Girone argues that it's a teachable moment for law firms in need of reviewing their compliance with their information governance policies regarding records retention and disposition.
(It's a metaphor, literally.)
RISK PERSPECTVE: OCGs: Lawyers Should Negotiate Outside Counsel Guidelines
Senior risk consultant Max Welsh on navigating the complexities of negotiation Outside Counsel Guidelines:
"The idea of lawyers negotiating the terms of a contract shouldn't sound controversial, but when it comes to the terms of their own contracts, lawyers engage in behavior they would never recommend to a client… Firms should avoid the assumption that OCGs are non-negotiable or that discussion with the client will harm a relationship."

Click to Read the Full Article
Intapp — News & Resources
PERSPECTIVE: Interview with an Intapp Cloud Migration Expert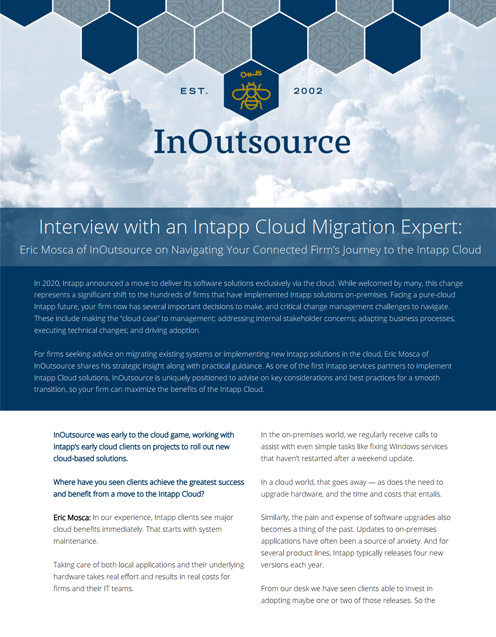 For firms seeking advice on migrating existing systems or implementing new Intapp solutions in the cloud, Eric Mosca of InOutsource shares his strategic insight along with practical guidance.
As one of the first Intapp services partners to implement Intapp Cloud solutions, InOutsource is uniquely positioned to advise on key considerations and best practices for a smooth transition, so your firm can maximize the benefits of the Intapp Cloud.
INTAPP IN DETAIL: Getting More From Your Intapp Investments
Areas we often address include:
New product introduction (Intapp Terms is an area of growing client interest)
Custom solution development (e.g. workflows like audit or engagement letters)
Upgrades & Integrations (including cloud migrations)
Training (administrator as well as "power user" courses and sessions)
Reporting (efficiency, business insight, and productivity metrics)
Pollen & People (New Hires)
OUT GROWING TEAM: Welcome David Skweres (and More New Colleagues)
We were excited to recently announce that David Skweres, an expert in law firm risk management, has joined our Risk Practice as Director of Business Development. David brings 20 years of experience in law firm operations and enterprise application development.
Since our last Buzz we've added ninc members to the team, with titles including:
Systems Integration Specialist
Information Governance Consultant
Solutions Consultant
Project Manager
Data and Analytics Consultant
Project Analyst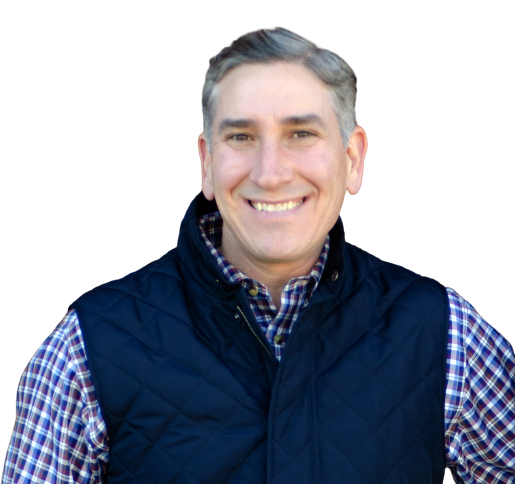 Beeswax (Industry Insight)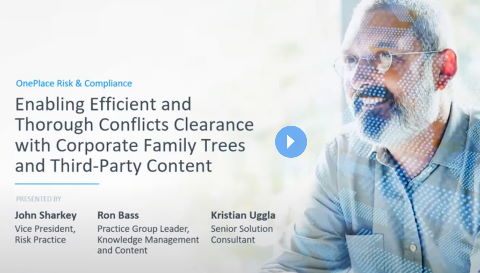 Enabling Efficient and Thorough Conflicts Clearance with Corporate Family Trees and Third-Party Content
Explore the use of corporate hierarchies within Intapp Conflicts and learn about the efficiency of using native third-party data integrations — Dun & Bradstreet (D&B), S&P Global Market Intelligence, and Bureau van Dijk (BvD) — within Intapp Conflicts.
Watch a demo showing how firms incorporate third-party financial data into their intake processes for financial reviews, and understand how firms automate ongoing third-party data monitoring to ensure they're protecting their firm after business acceptance.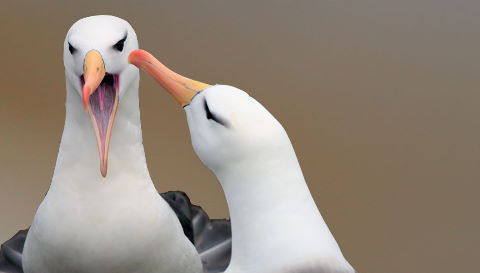 ILTA Article: Confronting the Albatross
Weighed down by a backlog of aging paper records? With the move to remote working, law firms are embracing digital transformation and paperless processes like never before. 
So why is your firm keeping stockpiles of aging physical records that no one will look at, which cost millions to manage and store, exposing you to security, litigation and compliance risks?
This information governance white paper, explores strategies for eliminating the deadweight of physical records that you no longer need — while also introducing processes to ensure that retention and disposition are happening regularly to minimize further accumulation of paper.
PROFILE: Meredith Williams-Range Builds the Law Firm of the Future
Meredith Williams-Range rolls out Shearman & Sterling's new data program that's designed to change the way the firm offers its services. By integrating data analytics, machine learning, and artificial intelligence into everything Shearman & Sterling does, Williams-Range will help the firm deliver better results faster and cheaper than ever before.
It's a big task, and thankfully, Williams-Range has full support and cooperation from her counterparts in every part of the C-suite. "An effective data program can't be owned by one person. It has to become a part of who we are as a law firm. It's not mine, it's all of ours," she says.
We love to stay connected with our clients and partners. To stay up to date on the latest news and insights from InOutsource, follow us on LinkedIn and Twitter. And subscribe to receive "The Buzz" right in your inbox.
---
Get Another "Buzz" (Subscribe for Updates) :