February 24, 2022
2:00 PM – 3:00 PM ET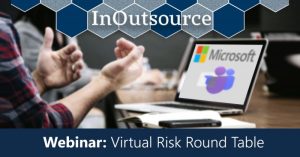 The availability of unstructured repositories is the downfall of law firm information governance. Microsoft Teams is the collaboration tool du jour, so how do you start using it on the right foot? We are excited to host a discussion among all of you about the ways your approach to IG guides (or should guide) the firm's use of Teams.
Conversation topic starters will include:
How does your firm apply its retention policies to data stored in Teams?
What are your tips for applying IG principles to the firm's use of Teams? What processes have you implemented to this end?
Has Teams been mentioned specifically in client questionnaires or audits?
Have you configured Teams to integrate with the firm's intake and/or accounting systems?
Have you had to confront a situation involving information in Teams being responsive to a subpoena or other request to produce or destroy?
Do you allow users outside of your firm's domain to be a member of a Team?